Setting the standard
Bocas del Toro Restaurants: 9°
9° only opened late in 2008 but already it is established as the outstanding restaurant in Bocas town. The venue, the way it is appointed, the service, the food, they are all first-class.
9° is accessible both from the water and from the road. Assuming you are coming in from Bocas town, as you come into the building the first thing you notice is that they have a Tropical Market in the foyer - fruits, vegetables, wines, seafood and imported meats all beautifully laid out (there is an impressive array of lobster, crab and fish on ice). Once you have passed this you come into the restaurant, gorgeous hardwoods floor to ceiling, all immaculately laid out, and a superb on-the-water-view of Bocas bay.
9°: The Menu
9°: A selection of Appetizers:
Mushroom Cigars: mixed mushrooms, fresh herbs and goats cheese, all wrapped in filo pastry with a hint of white truffle oil.
Ceviche Martini: marinated shrimp, fish, calimari, tomoatoes, onions, cilantro, pineapple; with marinated bread.
Lobster Tacos: sautéed lobster, fried won-ton, mango salsa and shaved cabbage, with a citrus-chipotle vinaigrette.
Caribbean Lentil Soup: slow braised lentils, oinions, garlic, with a smoked pork confit, aji chombo sour cream and culantro.
9°: A selection of Entrees:
Yellow Fin Tuna Tempura: rolled in nori, tempura fried rare, rice, Caribbean slaw, ponzu, wasabi aioli.
Grilled Filet Mignon: stuffed with blue cheese, wrapped in bacon, with a poached pear, peppercorn pinot reduction and smashed ñame.
Lobster Chicken Crepes: sautéed lobster, chicken, shiitake mushrooms, all wrapped in a Filipino crepe, served on a black wild rice with a mushroom cream and culantro pesto.
Red Snapper: large whole fried red snapper, with a spicy Thai ginger-glazed rices.
Times of opening are:
Lunch: 12 - 3
Dinner: 6 - 10
Lounge: 12 - Close
Phone: +507.757.9400
Address: Calle Primera, Bocas Town, Isla Colon, Bocas del Toro.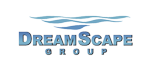 Copyright: The DreamScape Group